Another day, another winger linked with Manchester United.
Jadon Sancho has had his day (until tomorrow) and it's Federico Chiesa who Ole Gunnar Solskjaer is now said to have his eye on. 
The Italian winger is reported to have been scouted by United's Simon Wells ahead of a potential summer move, and looks to be under consideration by the Red Devils to fill their gaping hole on the right flank. 
But who is he? Well, if you've been living under a rock and haven't heard of him already, we've got you covered. 
1. United Aren't the Only Club in For Him
Far from it, in truth. In addition to the strong rumoured interest from United, there are a host of elite clubs credited with interest in the 21-year-old's signature – with Man City among those linked over the last 12 months. 
Bayern Munich, Real Madrid, Juventus and Inter Milan are all thought to be keen – so if he is to be on the move to the Premier League then the Manchester contingent might need to move fast.
2. He's Valued at Around €60m
Another obstacle standing in the way of any interested parties is the lofty asking price Fiorentina have reportedly stuck on his head. They aren't thought to be keen to let him go for any less than €60m, such is his importance to the side.
As we've seen in the past, price is usually just a number once the biggest clubs have their sites set – but prying him away from La Viola certainly won't be the easiest task in the world. 
3. He Almost Made Buffon Retire…Sort Of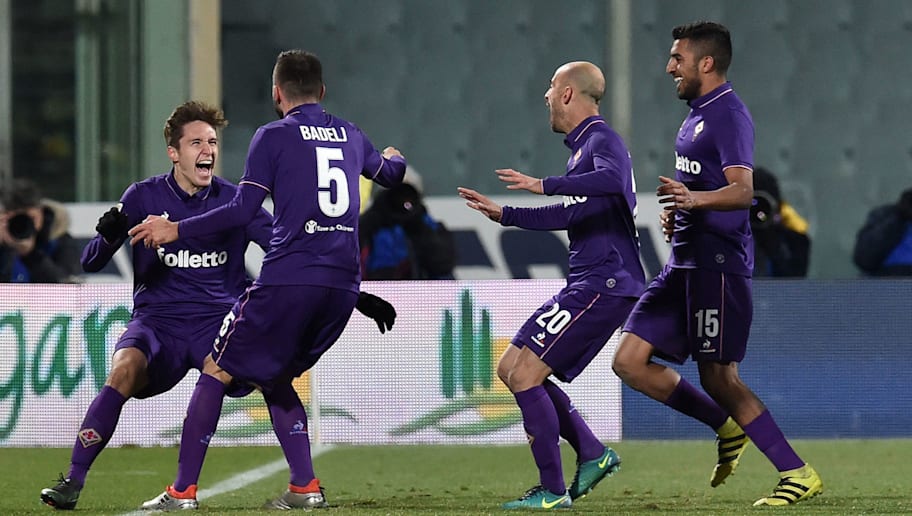 Lining up against Chiesa very nearly had an adverse affect on the career of the legendary Gigi Buffon, but it had less to do with the youngster's attacking prowess and more to do with the fact he's… well, young. 
Buffon once played for Italy alongside Chiesa's dad Enrico, whose playing career saw him score 171 goals in 503 games across 10 clubs in Italy, and the PSG keeper quoted as saying last month that he had a hard time getting his head around the idea of taking to the pitch with the children of his friends. 
"When I faced him, at first I was disoriented," he told Eurosport (via OneFootball) about playing against him last season.
"It was the first time I was playing against the son of a former friend of mine. I thought it was time to stop." 
4. He's Been Capped for Italy at Every Level
Since making his senior debut for Italy back in March 2018, Chiesa has been capped 11 times for his country has become one of the faces of a regenerated national side who stormed to Euro 2020. 
. 
His international experience extends beyond that, however, as he has also registered appearances for their Under-21, Under-20, and Under-19 sides over the years. 
5. He's Predominantly a Right Winger
While capable on either wing and reasonably strong with his weaker left foot, Chiesa is predominantly a right-winger, which seems to lend weight to Manchester United's interest given their problems in that area.  
Dortmund's Sancho has been another linked candidate to fill that vacancy, but there aren't likely to be many better options out there than Chiesa. 
6. He Has an Eye for Goal
While not quite the next Mo Salah just yet, Chiesa's 2019 has seen him emerge as a serious threat in front of goal. 
Though Fiorentina haven't always been the most potent attacking threat, his 29 goals in 138 appearances for La Viola is a pretty impressive tally. He's not quite prolific, but rarely fails to chip in with his share of goals, and has six in 22 Serie A appearances this season.